Attention-deficit/hyperactivity disorder (ADHD) is a common neurodevelopmental disorder characterized by problems with inattention, hyperactivity, and impulsivity.
While ADHD has historically been considered a disorder of childhood, it is now known that symptoms frequently persist into adulthood.
A new pilot study published in the Journal of Clinical Psychiatry provides the first data indicating that a newer drug, solriamfetol, may have therapeutic potential as a treatment for ADHD in adults.
Key Facts:
Double-blind, placebo-controlled trial of the wakefulness agent solriamfetol in 60 adults with ADHD
Doses of 75 mg and 150 mg daily were tested over a 6-week period
Solriamfetol was well tolerated with no concerning cardiovascular effects
45% of the treatment group were deemed "much improved" compared to just 7% of the placebo group
Significant improvements were seen in ADHD symptoms, executive functioning, overall functioning, and daytime sleepiness
Provides preliminary evidence that solriamfetol could be an effective novel treatment option for adult ADHD
Source: Journal of Clinical Psychiatry (2023)
Solriamfetol: A Wakefulness-Promoting Agent (Mechanisms)
Solriamfetol is a wakefulness-promoting agent (i.e. eugeroic) that was approved by the FDA in 2019 for treating excessive daytime sleepiness associated with narcolepsy or obstructive sleep apnea (OSA).
It is sold under the brand name "Sunosi" and functions primarily as an NDRI (norepinephrine-dopamine reuptake inhibitor).
By inhibiting the reuptake of stimulatory neurotransmitters like norepinephrine and dopamine in the brain – it promotes wakefulness and enhances attention.
The mechanism of solriamfetol is similar to that of stimulant medications used to treat ADHD, such as methylphenidate.
Given this mechanism of action, it was hypothesized that solriamfetol may be a useful intervention for the treatment of ADHD symptoms like inattentiveness, distractability, and hyperactivity.
Solriamfetol for ADHD in Adults (New Study Details)
The study was led by researchers at Massachusetts General Hospital and took place from August 2021 to January 2023.
It was a 6-week randomized, double-blind, placebo-controlled trial designed to evaluate the effects and safety of solriamfetol in adults with ADHD.
60 adults ranging from 18 to 55 years old who met DSM-5 criteria for ADHD were enrolled in the study.
Patients with certain medical conditions like uncontrolled hypertension and heart disease were excluded, as were those taking medications that could interact with solriamfetol.
Solriamfetol Dosage & Side Effects
Participants were randomly assigned to receive either solriamfetol or a matching placebo pill.
The solriamfetol group had their dosage optimized over the first 3 weeks of the trial to either 75 mg/day or 150 mg/day based on tolerability and clinical response.
Solriamfetol was generally well tolerated.
There were no significant differences from placebo in changes in heart rate, blood pressure, or frequency of adverse events.
The most common side effects reported by at least 10% more participants on solriamfetol compared to placebo were decreased appetite, headache, gastrointestinal issues, insomnia, increased energy, cardiovascular effects, and neurological effects.
Most side effects were mild to moderate in severity.
Solriamfetol for ADHD: Effective or Not?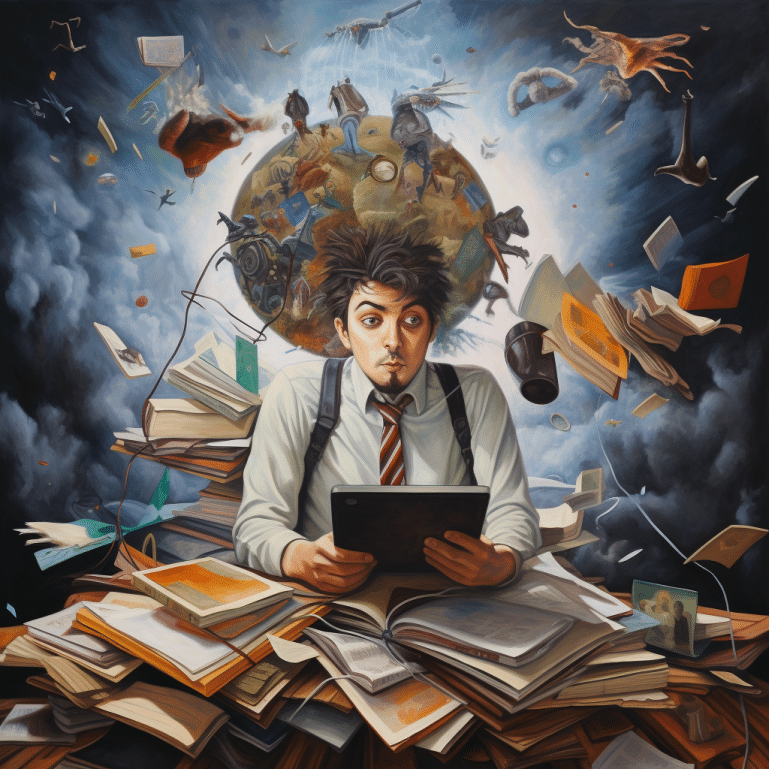 The researchers used several scales and measures to assess the efficacy of solriamfetol for improving ADHD symptoms and associated impairments.
The primary outcome measure was the Adult ADHD Investigator Symptom Rating Scale (AISRS). The AISRS is a validated scale that measures severity of ADHD symptoms.
Secondary measures included:
Clinical Global Impressions Scale (CGI) to rate global change
Global Assessment of Functioning (GAF) scale to measure overall functioning
Behavior Rating Inventory of Executive Function
Adult Version (BRIEF-A) to assess executive function deficits
Epworth Sleepiness Scale (ESS) for daytime sleepiness
Adult ADHD Self-Report Scale (ASRS) for patient-reported symptoms
ADHD Improvements Noted with Solriamfetol
By the end of the 6-week trial, 45% of participants treated with solriamfetol were deemed "much improved" or "very much improved" on the CGI compared to only 7% of those receiving placebo.
This met the a priori definition of treatment response used in the study.
Additionally, the solriamfetol group showed significantly greater improvement on the AISRS scale starting by week 3 of treatment.
By week 6, the effect size of solriamfetol on AISRS scores was 1.09 compared to placebo, indicating a large and clinically meaningful improvement in investigator-rated ADHD symptoms.
On the BRIEF-A scale, more participants treated with solriamfetol had meaningful improvements in executive functioning deficits related to ADHD.
Solriamfetol also led to greater improvements in overall functioning based on the GAF scale.
For daytime sleepiness assessed with the ESS, solriamfetol improved scores significantly more than placebo, which is expected given its approved indication for narcolepsy/OSA.
However, the degree of ESS change did not predict improvement in ADHD symptoms for individual patients.
On the patient-completed ASRS scale, solriamfetol again led to significantly larger reductions in ADHD symptoms compared to placebo treatment.
Case Report: Benefit of Solriamfetol for Adolescent ADHD
In addition to the new study in adults, case reports suggest solriamfetol may be effective for cases of refractory ADHD (attention-deficit/hyperactivity disorder) in adolescents.
15-year-old male with severe ADHD
A 15-year-old male with severe (predominantly inattentive) ADHD was successfully treated with solriamfetol in Kuwait.
The patient struggled with poor academic performance despite trials with a variety of ADHD medications, including: atomoxetine, methylphenidate, clonidine, and venlafaxine.
The patient had no history of developmental problems or other psychiatric conditions that would've explained or contributed to his symptoms.
He also tolerated all treatments fine, but they were ineffective for reducing his symptoms.
Solriamfetol Trial
Psychiatrists proposed a trial of solriamfetol – and obtained consent from the patient's parents before treatment initiation.
He began solriamfetol at a dosage of 37.5 mg per day and titrated upwards to 150 mg per day over a 2-week duration.
What were the effects?
Within just 2 weeks of starting solriamfetol, the parents and patient reported noticeable improvements in ADHD.
Over the next few weeks, the parents and school reported striking enhancements in his academic performance.
His scores on the Vanderbilt ADHD rating scale decreased markedly, indicating a reduction in ADHD symptoms, specifically inattentiveness.
No adverse effects were reported over a 3 month follow-up period.
Support for Solriamfetol
This case study provides preliminary evidence that solriamfetol may be efficacious for treating adolescents with ADHD who have failed first-line medications.
However, controlled trials are still needed to firmly establish the safety, tolerability, and efficacy of solriamfetol in youth.
The risk-benefit ratio needs further evaluation before clinical recommendations can be made.
Still, this report suggests solriamfetol could be a promising future option for pediatric ADHD.
Does this mean Solriamfetol can be used to treat ADHD?
In summary, this well-designed pilot study provides preliminary evidence that solriamfetol could be an effective novel treatment option for adults with ADHD who have not responded adequately to other medications.
Given its tolerability and lack of concerning cardiovascular effects observed, solriamfetol may have advantages over traditional stimulant treatments for some patients.
However, larger randomized controlled trials with longer-term follow up are still needed to definitively establish the efficacy, safety, and tolerability of solriamfetol for ADHD.
Additionally, more research is needed to determine optimal dosing strategies and which patients are most likely to benefit.
If future studies confirm these early findings, solriamfetol could provide a new alternative to stimulate medications for adults struggling with ADHD.
Since response to ADHD drugs can be highly individualized, having multiple treatment options available is important to identify the best approach for each patient.
These promising results lay the groundwork for solriamfetol to be further investigated as an emerging option for managing ADHD in adults.
With wider availability and more real-world clinical experience, the role of this wakefulness agent in ADHD treatment could become better clarified in coming years.
References
Related Posts: